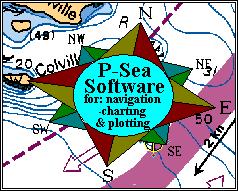 Brought to you by P-Sea Software Co. USA
PO Box 1390
Morro Bay, CA 93443
Ph.# (805) 772-4396


P-Sea WindPlot DOWNLOAD PAGE




Software updates are free to all P-Sea Software users.
Be sure to periodically check this web page for the latest updates.
---
Newer, 32 bit (will work on 64 bit computers) WindPlot II, MAX, 3D, Radar and FishFinder programs (w/Key Drivers)
All programs above (WindPlot II/Max 3D FishFinder & Radar) recommended for Windows 7, 8, 8.1 ,10, Vista and XP



Version 6.77 download page (32 bit upgrade not needed)
Install P-Sea FishFinder (Stand-Alone program)
If you have the required CVB-20A black box sounder, you can try out this program as it will run for 20 minutes without purchasing the software.


Install RADARpc (Stand-Alone program)
Be sure to power radar and program at same time the first time you run it.


Re-Register P-Sea Software programs
Should a program fail to launch after a installation then download this utility and turn it.



Key driver updates for Windows 7,8,10, Vista, XP, and 98se.
(if your software is older than 2007 then you must update your key driver)
Free charts and other charts
Donated TD calibrations
Boundary download USE AT YOUR OWN RISK!
P-Sea Software printable brochures in PDF
Download and run P-Sea Software Demos
Manuals, improvment lists and more in PDF format
32 BIT COM PORT TESTER
Download and unzip to WindPlot's working directory usually "PC-PLOTT" then locate the file in the folder and right-click. Choose "Send To Desktop"
Save
SeaLevel 2203 USB driver software
Save to desktop and Right-click to run it AS ADMINSTRATOR. Be sure you do not have the SeaLevel box plugged in when installing software.
---
Software for GPS COM ports
Save to desktop and Right-click to run it AS ADMINSTRATOR.
---
Tripp-Lite USB serial driver for old 12 inch cable w/light. Be sure you do not have the
---
Download Teamviewer so we can remotly work on your computer
After install, run the program and give us the user name and password so we can log onto your comptuer.











---

Back to P-Sea Software Home page


webinfo@p-sea.com