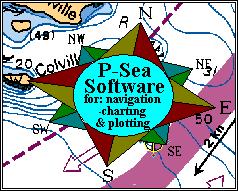 Brought to you by P-Sea Software Co. USA
PO Box 1390
Morro Bay, CA 93443
Ph.# (805) 772-4396


P-Sea Software Full Install DOWNLOAD PAGE




Software updates are free to all P-Sea Software users.
Be sure to periodically check this web page for the latest updates.
---
Full software installations downloads 7.35
---
All programs above (WindPlot II/Max 3D FishFinder & Radar) recommended for Windows 10, 8.1, 8, 7, Vista, XP, 2000, ME and 98se


Quick update: version 7.28 or better should aleady be installed. HAS NEW UPDATED COM PORTS FOR AIS AND OTHER FASTER BAUD RATE DEVICES. It should not loose any AIS targets so long as your compter is fast enough.
---
Install older versions (32 bit programs only) and other misc. downloads
---

Go back to main dowload page
---

Back to P-Sea Software Home page

webinfo@p-sea.com