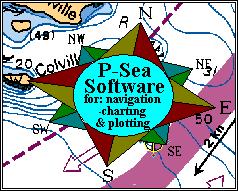 Brought to you by P-Sea Software Co. USA
PO Box 1390
Morro Bay, CA 93443
Ph.# (805) 772-4396

---
Windows 7 Update

We tested the old P-Sea WindPlot 6.77 on Windows 7 and it works fine, even better than it does on Vista. We no longer feel you need to upgrade to P-Sea WindPlot II with Windows 7. This version is available on our DOWNLOAD page.

You can also use any of the the current versions of WindPlot (7.18-7.21) we have made for Vista on Windows 7. We are makeing some special modifications to version 7.21 that improves the performace on Windows 7. You can download the 7.21 updates listed below to take advantage of what we have done so far. You must have version 7.18 or better already loaded in your computer before using these updates. Also note that Windows 7 will not always automatically run the key driver install from the installation. Sometimes, for new installations, you will need to go to our download section and download and run the keydrivers before P-Sea WindPlot II/Max will reconize the key.
---
Known Working USB to Serial Adaptors
Tripp-Lite model U209-000-R
NOTE:If ANY USB to serial device ever installs on any COM number less than 5 then change it to a higher number like 9 or you may get computer lockups or blue screens. You can change the COM number using windows device manager, locate PORTS then locate the COM port, right click & choose properties, click settings and advanced button.
---
P-Sea WindPlot II/MAX Update Downloads
Note: Check your current version, if you are running 6.77 or older then you will need to purchase an upgrade CODE in order to use any of the latest software downloads that are listed below.
VERY IMPORTANT NOTE FOR WINDOWS WINDOWS 7 INSTALL:
Please turn off AUC/Down (and leave it off) before installing any P-Sea Software program or drivers by
clicking on CONTROL PANEL and open USER ACCOUNTS section.
Then click on USER ACCOUNTS.
Then click on CHANGE USER ACCOUNT CONTROL SETTINGS
Then move the control slider all the way to the bottom on "NEVER NOTIFY.
Then click OK button
---
P-Sea WindPlot 7.21 Section
-NOTE: Use 7.21 FULL DOWNLOAD if current version is older than 7.18
(Note: the difference between 7.21 and 7.18 is improved C-Map and Navionics charts.
P-Sea WindPlot 7.21 FULL INSTALL Section
wp721.exe Regular P-Sea WindPlot II 7.21.8 Full install revised setup 01/04/10
wp721_3D.exe P-Sea WindPlot II 3D 7.21.8 Full install revised setup 01/04/10
wp721MAX.exe Regular P-Sea WindPlot MAX (C-Map) 7.21.8 Full install revised setup 01/04/10
wp3D721MAX.exe Regular P-Sea WindPlot MAX (C-Map) 3D 7.21.8 Full install revised setup 01/04/10
wv721.exe P-Sea WindView II 7.21.8 Full install revised setup 01/04/10
PC-FF721.exe P-Sea FishFinder stand-alone Full install
---
P-Sea WindPlot 7.21 Updates only (Use only to update 7.19.x or better or do the 7.19/7.20 full install first)
Download and un-zip these files directly to the working P-Sea WindPlot folder (PC-PLOTT) for the latest developments
IMPROVEMENT: Touch Screen Mode added (click Window and Pop-Up buttons and answer yes to span range buttons)
IMPROVEMENT: New method of scaling BSB3 or older charts are much clearer now.7.21.505
IMPROVEMENT: BSB3 in heads up range fix.
IMPROVEMENT: Mark Size added to new mark box.
IMPROVEMENT: 3D Waypoint 3D direct-draw line added.
IMPROVEMENT: Waypoint and boundary lines added to mini-chart box, mini-chart picture improved.
IMPROVEMENT: Look-Ahead on/off button added to tool bar.
IMPROVEMENT: Automatic transfer from NOAA chart download folders to the BSBchart folder.
IMPROVEMENT: Mini-chart box resizeable
IMPROVEMENT: Newer BSB from NOAA web site now works without the FORCE BSB4 mode (full install required)
FIX: Mini-chart box works with skewed charts too now.
FIX: 3D, WindPlot had difficutly starting if last run 3D in full mode, also improved full screen Lat/Long accuracy.
FIX: C-Map; fixed for 64 bit computers finds the chart selector program.
FIX: Windows/Vista: Install issue on new computers would locking up after starting WindPlot
FIX: Headsup mode w/BSB charts and rotating boat icon would not update background.
FIX: Toolbar was not always showing when out of Pop-up mode.
FIX: 7.21.6- a modification made in 7.21.2 BottomBuilder caused stop using any new tracks with depth.
FIX: 7.21.7- New BSB driver (full download only) works with NOAA chart download site.
FIX: 7.32.8- Added lock current settings, fixed scroll bars in Track and Mark windows
FIX: 7.21.9- 3D faster load, Full 3D window hangup fixed.
FIX: 7.21.10-Added radar only full window, fixed problem with pop-up buttons.
wndpltii.exe P-Sea WindPlot II just update file only Ver. 7.21.10 01/14/10
wpII3D.exe P-Sea WindPlot II 3D just update file only Ver. 7.21.10 01/14/10
wndpltmx.exe P-Sea WindPlot MAX just update file only Ver 7.21.10 01/14/10
wp3Dmax.exe P-Sea WindPlot MAX 3D just update file only Ver. 7.21.10 01/14/10
wndvewii.exe P-Sea WindView 7.21.9 just update file only Ver. 7.21.10 01/14/10
---
FREE CHART DOWNLOAD

FREE NOAA CHARTS These charts from Maptech work better in P-Sea WindPlot because they do not need to run in FORCE BSB4 mode.

---

Back to P-Sea Software Home page

webinfo@p-sea.com