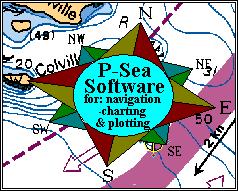 Brought to you by P-Sea Software Co. USA
PO Box 1390
Morro Bay, CA 93443
Ph.# (805) 772-4396

---
DOCUMENTS DOWNLOAD PAGE
---
WPmanual.pdf P-Sea WindPlot II 7.23 manual in PDF format

WP727FEA2.pdf WindPlot version 7.27 new features.
WP725FEA.pdf WindPlot version 7.25 new features.
WP724FEA.pdf WindPlot version 7.24 new features.
WP722_723FEA.PDF 7.22 and 7.23 P-Sea WindPlot II improvments

Ver719_721.PDF 7.19 to 7.21 P-Sea WindPlot II improvments
7.17 Features PDF 717 feature & instructions document


Manual 3D Op Guid.pdf Complete guide to 3D operation in P-Sea WindPlot
LoranCalProcedure.pdf Instructions on how to make WindPlot TD's match another TD readout.
BtmBldr_New.pdf New Bottom Builder instructions document
FishFinder_Guide_723.pdf Sounder instruction PDF manual


Brochures
Navionic_Chart_Guide.pdf New Navionic chart guide
RadarOp.pdf P-Sea Radar guide
CustAlarmZoneInst.pdf How to make custom radar alarm zones.
CmapInstall.pdf C-Map installation instructions
CmapGuide.pdf C-Map chart guide
---

Back to P-Sea Software Home page

webinfo@p-sea.com