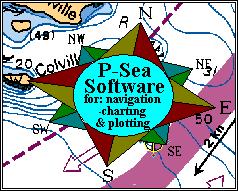 Brought to you by P-Sea Software Co. USA
PO Box 1390
Morro Bay, CA 93443
Ph.# (805) 772-4396


P-Sea WindPlot DOWNLOAD PAGE




P-Sea Software Full Install DOWNLOAD PAGE




Software updates are free to all P-Sea Software users.
Be sure to periodically check this web page for the latest updates.
The after downloading you will need a password in order to install the
EMAIL JULIE@P-SEA.COM to get the PASSWORD.
It is avaialable for free to all licensed WindPlot users.
---
Full software installations downloads 7.31.4 - 7.29.45 and 7.28.12.
The new ALL IN ONE DOWNLOAD installer comes up like our normal installation CD does, the files named as INSTALLWP.EXE,
and with the thumb drive containing the file placed in your compuer that you want update, you just double-click
on when it pops up in the lower right of the screen to get started.
PDF file for Installation Instructions. Please note that windows 10 does not need the User Account Control Turned off.

Windows 10 tricks:

The first time you start a program,
right-click on the start up icon for your program and choose Run As Admin.
Install charts and GPS before the first time you run WindPlot.
This may preven prevent a program hang-up.
If it says component non registered:
Bring up the DOS admin.command prompt
Navigate to the windows WINDOW diretory
Find the SYSWOW64 sub directory and type in WPREGALL4 and press enter.
If nothing happens locate and copy the WPREGALL4.BAT file to this location.
It is on the installation disk or it can be found in the WPINSTALL folder on your computer.
It will only appear there after unzipping the file but BEFRORE you start the installions.
After installion is complete the file is erased.
---
Free charts and other charts
Donated TD calibrations
Boundary download USE AT YOUR OWN RISK!
P-Sea Software printable brochures in PDF
Download and run P-Sea Software Demos
Manuals, improvment lists and more in PDF format
32 BIT COM PORT TESTER
Download and unzip to WindPlot's working directory usually "PC-PLOTT" then locate the file in the folder and right-click. Choose "Send To Desktop"
Save
SeaLevel 2203 USB driver software
Save to desktop and Right-click to run it AS ADMINSTRATOR. Be sure you do not have the SeaLevel box plugged in when installing software.
---
Software for GPS COM ports
Save to desktop and Right-click to run it AS ADMINSTRATOR.
---
Tripp-Lite USB serial driver for old 12 inch cable w/light. Be sure you do not have the
---
Download Teamviewer so we can remotly work on your computer
After install, run the program and give us the user name and password so we can log onto your comptuer.











---

Back to P-Sea Software Home page


webinfo@p-sea.com