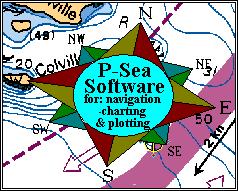 Brought to you by P-Sea Software Co. USA
PO Box 1390
Morro Bay, CA 93443
Ph.# (805)772-4396


---
AIS causing blinking cure
---

All you need to do is move the readouts off of the screen and onto the right side in order to stop the blinking. Heres how it is done:
---
Get WindPlot up and running.
Click on WINDOW in the menu bar at the top.
Select SPLIT SCREEN.
Click on SHOW SIDEBAR check box in the lower-right of the split screen window and exit.

ALSO now that there is so much AIS traffic, we suggest setting the MAXIMUM targets up to at least 300 and the MAX.DISP. to 300 as well in order to prevent missing closer targets. It would also help putting a low gain antenna on your AIS unit.
---

Back to P-Sea Software Home page

webinfo@p-sea.com